Monster Pack TABS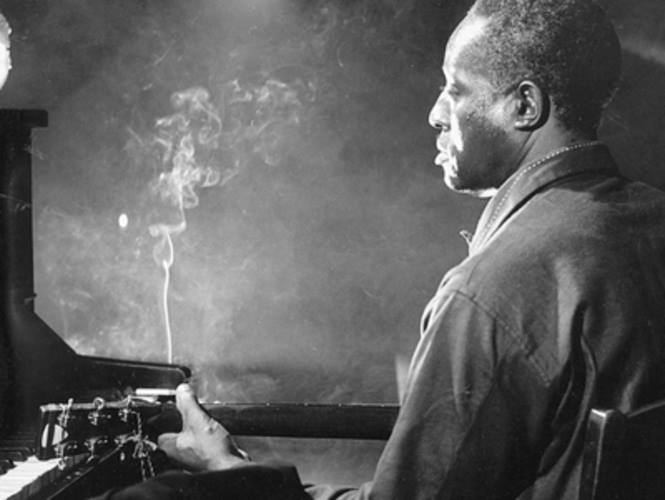 € 20
Monster Pack TABS

Just €20 for 47 tabs with videolessons!
Upon receipt of your payment you will receive an email with a link to a dropbox file, which contains all the tabs/pdf's to the videolessons you see below. This can take a few hours, I live in europe and could be sleeping while you're wide awake.

More TABS will be added in the future, till I reach 50 tabs (price will go up to €25).
Once you bought this package you're entitled to the new ones for free.
I will place them in the dropbox file, of which you have the link.

Btw, you don't need a dropbox account, the link I provide is open and remains valid.

So check the number of tabs from time to time.

The videolessons will be added to this page.

Click on the "play" sign of a video, then on the YouTube logo to watch it on YouTube. There you can open the video description for more info on the song.
Following songs are taught/tabbed :

- Look Down The Road/Skip James Style
- Key to the Highway / slow version

- Too Long/Charlie McCoy/Mississippi Sheiks

- Ain't You Sorry/Mance Lipscomb

- Alabama Blues/JB Lenoir/shuffle blues

- Red Bandana Rag (no videolesson, just tab)

- The Midnight Special/Travis picking

- Number 10 Is At The Station/Swamp Blues style

- France Chance/Joe Callicott

- Hoot Blues/Mason Williams

- God Bless The Child/Billie Holiday

- Texas Blues in G/Mance Lipscomb

- In The Evening, When The Sun Goes Down

- Titanic/Mance Lipscomb
- Don't leave Me Here/Jelly Roll Morton

- Keep On Trying/Tampa Kid/Mike Dowling

- Oh Daddy Blues/Bessie Smith

- Cakewalk into Town/Taj Mahal
- Why Don't You Do Right/Lil Green
- Lazy Bones/Leon Redbone style

- Bull Doze Blues/Going Up The Country
- Baton Rouge Rag/Joe Harris
- Saint Louis Blues/Big Bill Broonzy
- Pay Day/Guy Davis
- Hot Moments With You Dear/Swing Guitar

- Louise/Leo Kottke
- Where Could I Go/Do Lord Remember
- Shufflin' Tha Blues/daddystovepipe
- Dupree Blues/Willie Waker

- Come On In My Kitchen/R. Johnson
- Macon Rag/Norman Blake
- Down At Mylow's House/Norman Blake
- Delta Blues/Alain Giroux
- Somebody Loves Me/Big Bill Broonzy
- Sweet Home Chicago/I Don't Known/Johnny Shines
- Sidewalk Blues/Jelly Roll Morton
- Death Don't Have No Mercy/Rev. Davis
- Bad Luck Blues/Blind Lemon Jefferson
- Windy and Warm/Dadi/Atkins

- Downhome Swing/daddystovepipe
- Lucy Mae Blues/Frankie Lee Sims
- Blues in the Bottle/Lightnin' Hopkins style

- Less Is More Blues/daddystovepipe
- Pinetop Boogie/Roosevelt Holts
- Lonnie's Blues/Lonnie Johnson
- Dying Crapshooters Blues/Blind Willie McTell

- Train I Ride/Mississippi Fred McDowell+Mike Dowling