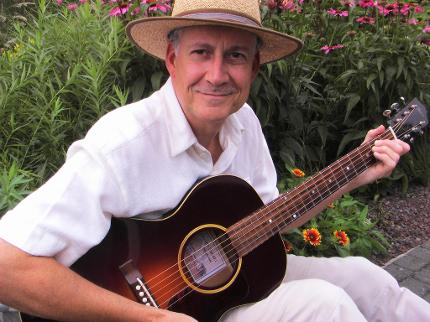 Welcome to the daddystovepipe TABLATURE/Videolesson site.
"Blues you can use" that's my goal.

I don't bother with scales, excercises or other boring stuff, just songs. Like the old bluesmen learned. The more songs you learn the bigger your "bag of tricks" will become. Eventually you will be able to mix and match it all and create your own songs and style.

All the products I offer are listed to the right under "Navigation". Free stuff under the dotted line.
How to order

There's a "Buy Now" logo on every productpage. Click on it and you are directed to Paypal to complete the Payment.
Tabs/pdf's and eventual links to the Video Lessons are sent by me personally to your Paypal emailaddress
(or any other email address, if you let me know).
This may take a few hours as I live in Europe.
So tabs are not sent automatically, neither by snail mail, neither as downloadable links etc.
You should receive your order within 24 hours after payment. If not, do check your spam folder first, then contact me through my Paypal email or use the "contact me" on this website and I'll sort it out immediately.
Prices : all ebooks and lesson packs cost €10 each, except the Mance Lipscomb ebook (€15)
You can choose single tabs as well :

€ 6 for 1 Single Tab
€10 for 2 Single Tabs
€12 for 3 Single Tabs
If you order a single tab you'll have to send me a separate message with the title of the tab, after you sent payment.


Questions? Please read the FAQ page to the right/below. If your question is not answered there then don't hesitate to use the "contact me" form (see bottom right of the navigation bar). I always reply.Bonus lesson (video + tab) to any purchase
Blind Blake's "Early Morning Blues"
If you bought something in the past I will also send it to you for free (send me an email with proof of purchase)Performance video https://www.youtube.com/watch?v=AX3tzIx1SiM


Coming soon
Leon Redbone ebook
7 songs will be taught
- My Walking Stick
- Big Bad Bill Is Sweet William Now
- Up A Lazy River
- Mr Jelly Roll Baker
- Please Don't Talk About Me (When I'm Gone)
- Sweet Substitute
- That Old Familiar Blues
New !!
Lesson Pack Volume 5 (10 songs, 35 pages of TAB, 310 minutes of lesson video's - all that for only €10....I know, that's quite expensive...)


New
UKULELE EBOOK VOLUME 3!!

8 songs and a bonus song are taught!
SEE NAVIGATION BAR TO THE RIGHT
SPECIAL RATES IF YOU BUY 2 OR 3 UKULELE EBOOKS
2 Bonus songs (tab and videolesson), added to any Ukulele Ebook
Pop's Uke Blues
A catchy fun tune
Performance video

https://www.youtube.com/watch?v=-VNPzNtM4xg

and "That's No Way To Get Along"
https://www.youtube.com/watch?v=Qqi6jp5NAdM