Larry Johnson Pack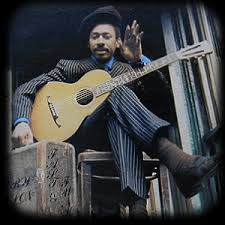 € 14.90
To order : click on "buy now" and you are directed to Paypal to complete the payment. Paypal will notify me and then Tabs/pdf's and eventual links to lesson video's are sent by me personally to your Paypal email address.
(or any other email address, if you let me know).
This may take a few hours as I live in Europe.

So tabs are not sent automatically, neither by snail mail, neither as downloadable links etc.

You should receive your order within 24 hours after payment. If not, do check your spam folder first, then contact me through my Paypal email or use the "contact me" on this website and I'll sort it out immediately.

Please check if your Paypal emailaddress is still valid!!!
You can also order an individual Tab with lessonvideo from any Lesson Pack or ebook as well.

They cost €9.50 each. To order go to the "Individual TABS and Lessons" page, just above the dotted line in the navigation bar.
Special Deal
Interested? Check top of the navigation bar.

Larry Johnson never made it big but his groundbreaking album "Fast and Funky" is very worthwhile to study. It's a great example how a modern bluesman reworks old material and gives it a new original life.

The LP is long out of print, as is the reissue cd, but you can find copies at Discogs sometimes https://www.discogs.com/Larry-Johnson-Fast-Funky/master/691764
Or you can also listen to the LP on YouTube, not the best quality, but Larry's brilliance shines through
https://www.youtube.com/watch?v=WSOEfILM1bo&list=PLjaKUgK9hbx9I3ROOcnHAh9xRHFC1lEYh

Elijah Wald wrote two excellent articles on Larry
https://www.elijahwald.com/songblog/pick-poor-robin/
scroll down to the middle of the page for the following article
https://www.elijahwald.com/bluarch.html
There are some video's on YouTube of Larry performing but they represent his later work, when he, for a reason unknown, changed his style to more strumming than fingerpicking.

The performances below are my interpretations of his arrangements. Technically they are not that difficult but they'll require practice. Only when you know the guitar arrangement by heart you will be able to sing with them.
I'm tuned to standard tuning but a half step low for all the songs (except Ragged and Dirty).

18 pages of tabs, 115 minutes of video. Lyrics provided and I pay special attention to the singing.

1- Charley Stone
A great of Larry's funky ragtime blues. He brings new life to a standard ragtime progression in the key of G
Performance video
2- Keep It Clean
The original by Charley Jordan is in the key of E but Larry completely revamped it to the key of A.

Performance video
3- Four Women Blues
A very unique approach to a blues in the key of C
Performance video
4- Up North Blues
Another unique approach to a medium tempo blues in the key of C
Performance video
5- The Beat From Rampart Street
A stunning masterpiece, no further comment, just listen to it. Key of C
Performance video
6- Frisco Blues

Larry reworked a Memphis Minnie song into a bouncy toetapper.
Key of C


Performance video
7- Ragged and Dirty
Larry's take on another classic. No videolesson for this one, just tab. It's a set piece and not that hard to play, only incorporating the vocals will take some practice.

Key of D standard tuning
Performance video
8- Seaboard Train Blues

A very bouncy piece, not too difficult to play.
Key of A standard tuning
Performance video
9- Two White Horses in a Line
Larry reworked Blind Lemon Jefferson's song, aka "See That My Grave Is Kept Clean", to something modern and swinging with some unusual twists.