Lesson Pack Volume 5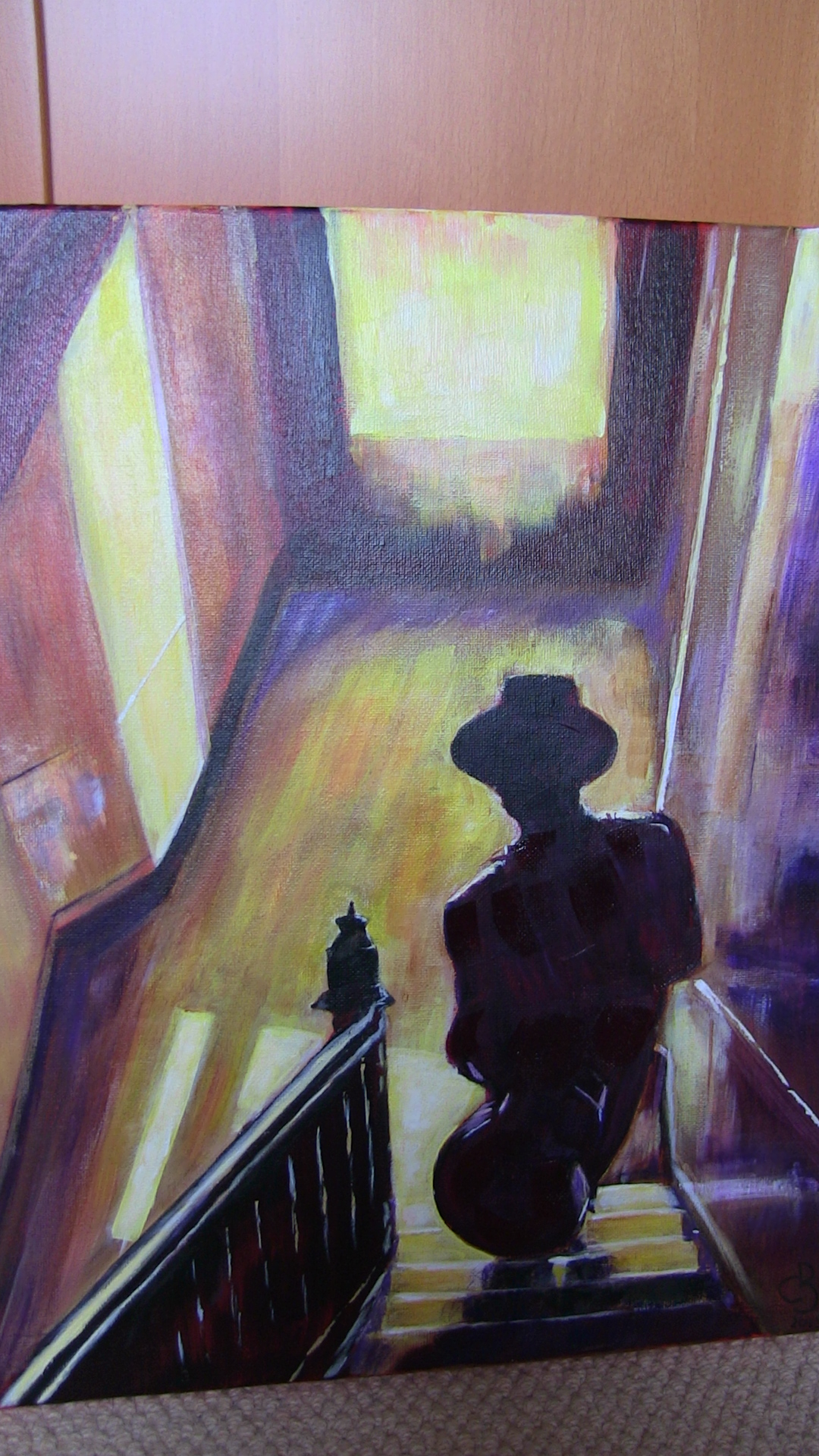 € 14.90
Lesson Pack Tabs Volume 5


These 10 tabs (35 pages) accompany the lesson video's (310 minutes) for each song. With the tabs in hand you'll learn these songs much faster and easier.
Cost of this pack of 10 tabs : only €14.90
That's really cheap if you imagine what you would pay a teacher for all this material.
To order : click on "buy now" and you are directed to Paypal to complete the payment. Paypal will notify me and then Tabs/pdf's and eventual links to lesson video's are sent by me personally to your Paypal email address.
(or any other email address, if you let me know).
This may take a few hours as I live in Europe.
So tabs are not sent automatically, neither by snail mail, neither as downloadable links etc.
You should receive your order within 24 hours after payment. If not, do check your spam folder first, then contact me through my Paypal email or use the "contact me" on this website and I'll sort it out immediately.
Please check if your Paypal emailaddress is still valid!!!
You can also order an individual Tab with lessonvideo from any Lesson Pack or ebook as well.

They cost €9.50 each. To order go to the "Individual TABS and Lessons" page, just above the dotted line in the navigation bar.
Special Deal
Interested? Check top of the navigation bar.

I teach according the tab in front of me. All songs are transcribed so you can play a full arrangement with intro/outro and guitarsolo's.
Following songs/TABS are included :
1- Angel Child
One of Mance Lipscomb best songs in the key of A but in drop D tuning, quite unique and it gives the song an enormous drive. Intro, a typical verse (with some variations explained), the two solo's and ending are taught. Lyrics for the first verse are written under the tab, this will help you getting the vocals down. Like always I demonstrate with and without vocals.

Performance video

2- Catfish Blues
My version is mostly based on one by Spencer Bohren. Key of E but tuned down a half step, as a lot of bluesmen do. Tuning down a bit sounds really bluesy and will fit often your voice a bit better. Lyrics of the first verse are written under the tab for easy of learning.

Performance video
3- Big Road Blues
My take on Tommy Johnson's classic. Great song to free up your right hand as this type of delta blues is a mix of strumming and fingerpicking.
Performance and lesson video
4- Longing For My Sugar
A great Leroy Carr song and although the song is a 12-bar blues it uses the circle of 5ths to make the progression more interesting. My goal with this lesson is to help you playing Blind Blake's typical double bass, learning a new progression to a simple 12-bar blues, how to use the progression to make a solo interesting by substituting first position chords with chords up the neck .

Please open the videodescription of the youtube video to learn more of the background to this song.
Performance video :

5- So Far Doing Alright
I learned this from a Mary Flower recording. It's a fine blues in the key of E and uses an interesting progression. Getting out of the traditional I IV V progression is a welcome now and then. I added a second solo and changed the lyrics a bit. Standard tuning but I'm tuned a half step low. Lyrics of the first verse and chorus are written under the tab for ease of learning.

Performance video
6- Why
Based on a Jelly Roll Morton composition and played/sung in the style of Leon Redbone. A slow jazzy blues
The video explains not only the tab but also demonstrates what to play when singing it.
Performance video
7- Boogie in C
A boogie based on the playing of Reverend Gary Davis (lotsa riffs are derived from his Walking Dog Blues) and Lightnin' Hopkins, some of his tricks in the key of E were transposed to the key of C.
Performance video
I did a version with vocals as well; just of show you how you can use an instrumental to create a song with vocals.
8- Going Down Slow
In the style of Geoff Bradford and Lightnin' Hopkins.
If you want to incorporate a shuffle beat in your blues playing, this song has it all. Not easy but rewarding if you take the time working on it.

Key of E - 5 page tab

Performance/Lesson video (46 minutes)
https://www.youtube.com/watch?v=0tIe6wLeB0Q
9- Me and My Chauffeur Blues
Memphis Minnie's greatest hit from 1941. I arranged it for solo guitar (Minnie's vesion has 2 guitars) in the key of E, capo II
4 pages of tab, verse accompaniment and 3 solo's are transcribed plus two lesson video's.

Performance video
https://www.youtube.com/watch?v=9qwRsg3By78
10- Things 's 'bout Coming My Way

A great Tampa Red slide song in the style of Mike Dowling. I teach all verses and three guitar solo's with two lessonvideo's (the second lessonvideo will be sent with the tab).

This song has the same melody as Elmore James' "It Hurts Me Too" or the Mississippi Sheiks "Sittin' On Top Of The World".
Open D tuning tuned a half step up

Free lesson with tab for the intro and first verse
https://www.youtube.com/watch?v=xy_W4eDrSPk
Performance video

https://www.youtube.com/watch?v=T2VL9IvH8eg