Open G Pack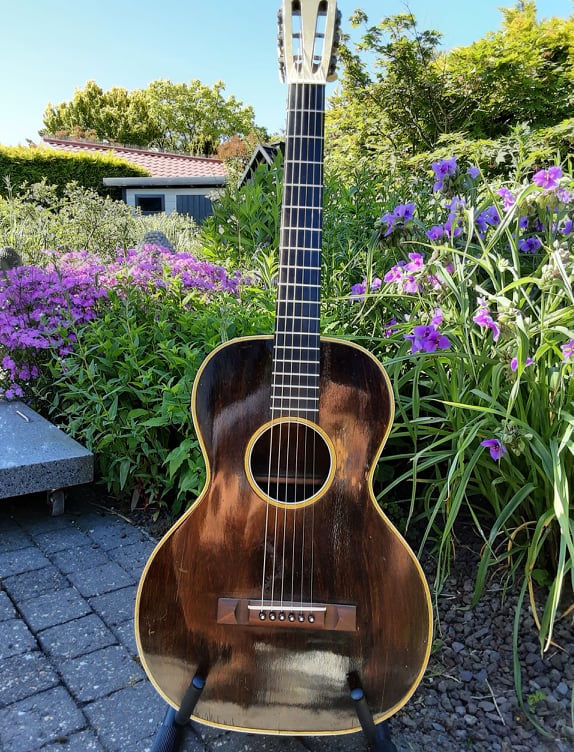 € 14.90
Songs and instrumentals in open G tuning
Open G Pack

This pack contains 15 songs in Open G tuning. Some regular slide, some lapslide and some normal picking.
All these songs feature in other packs as well.

Cost of this pack of 15 tabs : only €14.90
That's really cheap if you imagine what you would pay a teacher for all this material.

To order : click on "buy now" and you are directed to Paypal to complete the payment. Paypal will notify me and then Tabs/pdf's and eventual links to lesson video's are sent by me personally to your Paypal email address.
(or any other email address, if you let me know).
This may take a few hours as I live in Europe.
So tabs are not sent automatically, neither by snail mail, neither as downloadable links etc.
You should receive your order within 24 hours after payment. If not, do check your spam folder first, then contact me through my Paypal email or use the "contact me" on this website and I'll sort it out immediately.
Please check if your Paypal emailaddress is still valid!!!
I teach according the tab in front of me.I also spend plenty of time in teaching the vocals.
Songs with a "*" indication are instrumentals.
All the videolessons with full performance are listed here below.

1- Where Could I Go/Do Lord Remember Me*
7- Lowdow Dirty Dog/Son House

Slide guitar

8- Minnie's Blues
10- Near The Cross*
Slide guitar
11- Shuffle in open G*

13- A Good Woman's Love

Key of G, Open G tuning
A jazz standard composed by Sy Coben, played in the sophisticated style of Mike Dowling.

Five pages of tab, fully transcribed with all lyrics written under the tab.
14- Shady Lane Blues

capo IV

Based on John Miller's recording of 1972. The guitaraccompaniment is based on the playing of Buddy Boy Hawkins, the lyrics are derived of the Leroy Carr/Scrapper Blackwell song.
15- Joliet Bound
More Memphis Minnie's driving style in open G