Lonnie Johnson volume 1 Prewar Style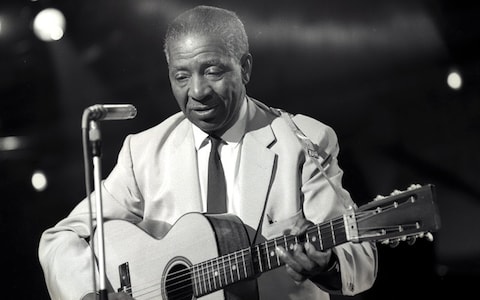 € 12.50
To order : click on "buy now" and you are directed to Paypal to complete the payment. Paypal will notify me and then Tabs/pdf's and eventual links to lesson video's are sent by me personally to your Paypal email address.
(or any other email address, if you let me know).
This may take a few hours as I live in Europe.
So tabs are not sent automatically, neither by snail mail, neither as downloadable links etc.


You should receive your order within 24 hours after payment. If not, do check your spam folder first, then contact me through my Paypal email or use the "contact me" on this website and I'll sort it out immediately.

Good to know!
All my video's are YouTube video's and they have now a setting that allows you to reduce their speed by 25 to 50% and keep the original pitch!
Click on the little settings wheel in the right hand bottom corner of the YouTube screen; then click on "speed 0.75" or "0.50" to slow down.In this ebook I teach 3 songs in Lonnie's postwar style. In that period he played in standard tuning and with a flatpick. I use a thumbpick and almost always downstrokes.




In this ebook I teach an instrumental and a song all based on Lonnie Johnson's prewar playing (1925-1937). This style was fingerpicked.
Tuning DGDGBE low to high, dropped G tuning, capo on the second fret.
For intermediate and advanced players.
Blues In My Fingers
An instrumental with 8 verses, all tabbed out and with a lesson video.

Performance video
https://www.youtube.com/watch?v=xZVQnQTdfK4
Racketeer Blues
I adapted one of his best songs, added more different licks and solo's.
All tabbed out and with a lesson video

Performance video
https://www.youtube.com/watch?v=jgSTnuFw2pE





Bonus TAB included
Blues For The Westend
Performance video (no lesson video)