Lesson Pack Tabs Volume 6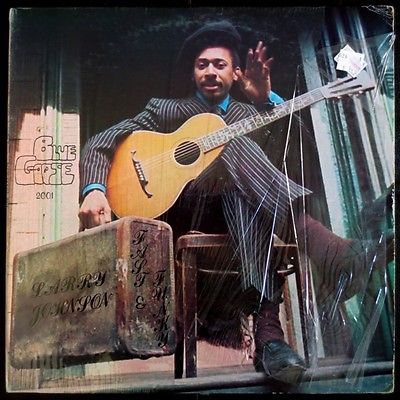 € 14.90
Lesson Pack Tabs Volume 6

These 10 tabs (27 pages) accompany the lesson video's (264 minutes in total) for each song. With the tabs in hand you'll learn these songs much faster and easier.
Cost of this pack of 10 tabs : only €14.90
That's really cheap if you imagine what you would pay a teacher for all this material.
To order : click on "buy now" and you are directed to Paypal to complete the payment. Paypal will notify me and then Tabs/pdf's and eventual links to lesson video's are sent by me personally to your Paypal email address.
(or any other email address, if you let me know).
This may take a few hours as I live in Europe.
So tabs are not sent automatically, neither by snail mail, neither as downloadable links etc.
You should receive your order within 24 hours after payment. If not, do check your spam folder first, then contact me through my Paypal email or use the "contact me" on this website and I'll sort it out immediately.
Please check if your Paypal emailaddress is still valid!!!
You can also order an individual Tab with lessonvideo from any Lesson Pack or ebook as well.

They cost €9.50 each. To order go to the "Individual TABS and Lessons" page, just above the dotted line in the navigation bar.
Special Deal
Interested? Check top of the navigation bar.

I teach according the tab in front of me. All songs are transcribed so you can play a full arrangement with intro/outro and guitarsolo's.
Following songs/TABS are included :
1- Nobody Knows You When You're Down and Out
A jazzy blues from the classic blues period.
Video lesson (30 minutes) and complete transcription of the guitarpart behind the vocals and the two solo's. Lyrics are written under the tab for easy learning.

Performance video

http://www.youtube.com/watch?v=ALCWGw1jmNQ


2- Blue Monk
a bluesy jazz classic, lotsa licks in the key of E (Lightnin' Hopkins with a Jazz twist)
Performance and lessonvideo according to the tab

https://www.youtube.com/watch?v=b3SejAzdFi4

This is a version I recorded 10 years ago with more improvisation (not tabbed)

3- Early Morning Blues

Blind Blake's first recording and a great blues in the key of C. I added several licks from David Bromberg's version to give it a more modern sound.

Lesson/Performance video

https://www.youtube.com/watch?v=IhEECIEjxI8
4- When My Baby Left Me

A slow blues in the key of A. Uses the melody of Leroy Carr's "Midnight Hour Blues" but has different lyrics. I tabbed out the song completely (except the last verse which is a repeat of the second verse) and added a 48 minute lesson video. Lyrics are written under the tab for ease of learning. The guitararrangement is based on the playing of Pat Donohue. Lotsa cool licks that you can use in any slow blues in A.

Performance/lesson video
https://www.youtube.com/watch?v=8XilHhVY9Ag
5- Careless Love
How to bring life to a somewhat boring tune...add some boogie and some jazz (a I VI II V I progression) and you have a completely new interesting song. Standard tuning Key of D

Performance video
6- Dogone Hard To Keep A Good Man Down

I like songs with a twist in the melody. This is a good one I learned from a Jesse Fuller recording. I added some ragtime riffs of Big Bill Broonzy and Rev. Gary Davis in the solo. Key of G

7- Worn Out Engine
A great Blind Boy Fuller song. I use many of Fuller's typical moves in the key of G

Performance video


8- Frisco Blues
Larry Johnson never made it big but he was a very original performer and arranger. His landmark LP, "Fast and Funky" recorded in 1970 for the Blue Goose label is full of these great swingy blues songs. Learning this song will sharpen your "double bass" skills considerably. Key of G
He arranged a Memphis Minnie song into an infectious rhythmic beauty. Key of C
9- Hesitation Blues
Another great blues standard, inspired by the playing of Rev.Gary Davis of course but I gave it a few unexpected twists. Although I perform this on a 12-string guitar the teaching is done on a 6-string guitar. Key of C

10- After You've Gone
Bessie Smith's rendition of this standard really stands out. I found a version in the style of Chet Atkins (with that typical boom-chick bass) and show you how you can rearrange such an arrangement into an interesting bluessong by looking beyond the tab and adding especially variations in the right hand. Key of C