Roots Jazz Guitar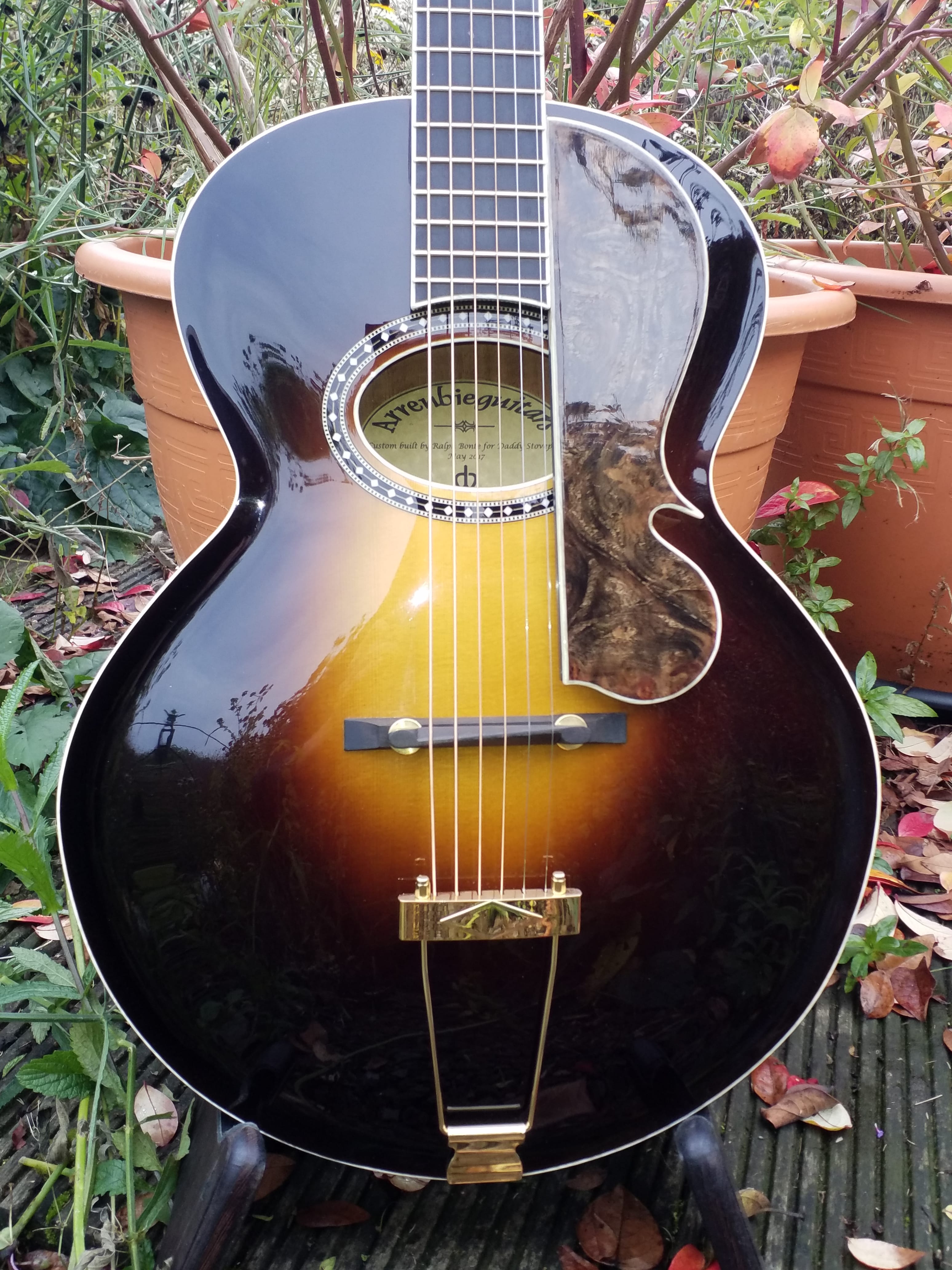 € 14.50
To order : click on "buy now" and you are directed to Paypal to complete the payment. Paypal will notify me and then Tabs/pdf's and eventual links to lesson video's are sent by me personally to your Paypal email address.(or any other email address, if you let me know).
This may take a few hours as I live in Europe.
So tabs are not sent automatically, neither by snail mail, neither as downloadable links etc.


You should receive your order within 24 hours after payment. If not, do check your spam folder first, then use the "contact me" on this website and I'll sort it out immediately.
You can also order an individual Tab with lessonvideo from any Lesson Pack or ebook as well.

They cost €7.50 each. To order got to the "Individual TABS and Lessons" page, just above the dotted line in the navigation bar.
I teach according the tab in front of me. All songs are transcribed so you can play a full arrangement with intro/outro and guitarsolo's.
1- Singing The Blues
Key of C
A Matt Munisteri arrangement in the style of Eddie Lang (this is not the accompaniment Eddie Lang played on the Bix Beiderbecke recording of Singing the Blues).

Every note has been tabbed out. Lyrics are written under the tab and I demonstrate them slowly so you'll know when and where to sing.
Performance video

2- Without My Gal
Key of A
The original song is called "Without That Man", sung by Ruth Etting and accompanied by the guitar of Eddie Lang. I changed the lyrics for obvious reasons. The accompaniment is very close to what Eddie Lang plays.
As always, lyrics are provided, written under the tab and taught.
Performance video
3- Old Rockin' Chair
Key of C
This not too difficult version is inspired by the playing of Brad Littwin and the singing of Mildred Bailey.


Again, lyrics are provided, written under the tab and taught
Performance video

4- Do You Know What It Means To Miss New Orleans
Key of C
I learned this instrumental arrangement from the french guitarist Alain Giroux. A great workout with a monotonic bass.
Performance video