Lightnin' Hopkins ebook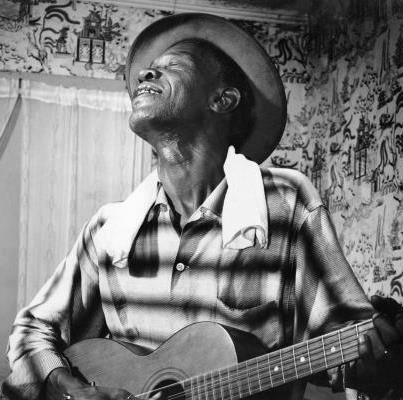 € 12.50
To order : click on "buy now" and you are directed to Paypal to complete the payment. Paypal will notify me and then Tabs/pdf's and eventual links to lesson video's are sent by me personally to your Paypal email address.
(or any other email address, if you let me know).
This may take a few hours as I live in Europe.
So tabs are not sent automatically, neither by snail mail, neither as downloadable links etc.
You should receive your order within 24 hours after payment. If not, do check your spam folder first, then contact me through my Paypal email or use the "contact me" on this website and I'll sort it out immediately.
Good to know!
All my video's are YouTube video's and they have now a setting that allows you to reduce their speed by 25 to 50% and keep the original pitch!
Click on the little settings wheel in the right hand bottom corner of the YouTube screen; then click on "speed 0.75" or "0.50" to slow down.



Lightnin' Hopkins Ebook
Five tunes are taught from beginning to end. Three in standard but tuned a half step low (D# A# F# C# G# D#), as Lightnin' often did, and two in drop D tuning
C# G# C# F# A# D# low to high
Important note : I added the fourth and fifth tunes recently. If you bought the version with only 3 tunes, then send me an email with one of the tabs attached (your proof of purchase) and I'll send you the lesson/tab of the additional tunes for free.

1- Long Time

Lightnin' recorded this short instrumental when he was rediscovered by Mack McGormick in 1959. He didn't record many slow instrumentals so this is kinda special.
The recording session was very informal and Lightnin' was in great form. Although short it contains many of his typical licks. You can find the original on the excellent cd "Country Blues" Tradition TCD1003.
I transcribed the full song and explain/demonstrate it in great detail.
Lesson video of 22 minutes included

Performance video
https://www.youtube.com/watch?v=E5EePhvHIfo


2- Hoodoo Blues
Many artists were influenced by Lightnin' so it's no wonder that Louisiana Swamp Bluesmen like Silas Hogan and Lightnin' Slim' owed much to Lightnin's way of playing in the key of E when they recorded their versions of "Hoodoo blues".
I used Silas Hogan's accompaniment for this song and adapted two typical Lightnin' solo's. I tabbed out the intro, the first verse and the two solo's. The two short variations in the second and third verse are also explained in the video.
Lesson video of 33 minutes included

Performance video
https://www.youtube.com/watch?v=JkB4jmF_R0s



3-Talk With You

Here's what you can do if you take a simple song, in this case "Talk With You" by Danny Kirwan/Fleetwood Mac, and put some Lightnin' licks in the shuffle. I also used some licks played by Geoff Bradford and Pat Donohue. So I ended up with a modern sounding blues with lotsa Lightnin' licks.
Tabbed out completely
Lesson video of 44 minutes included

Performance video

4-Lightnin' Strikes
A simple instrumental in the the key of A but in drop D tuning, tuned a half step low (like Lightnin' often did), that results in C# G# C# F# A# D# low to high. The drop D tuning has the advantage of being able to use the open D string when playing the IV chord. The tuning down has the advantage of easier bends because of less string tension.
Tabbed out completely, lesson video of 14.30 minutes
Performance video
5- Santa Fe Blues
One of Lightnin's most moving and introspective songs, it really has a special eerie qualitiy. His mentor, Texas Alexander, was a certain influence for this song.
Also in the key of A and in drop D tuning, tuned a half step low, C# G# C# F# A# D# low to high.

I transcribed the full song, 4 pages of tab and 30 minutes video.
Performance/Lesson video