Blind Blake ebook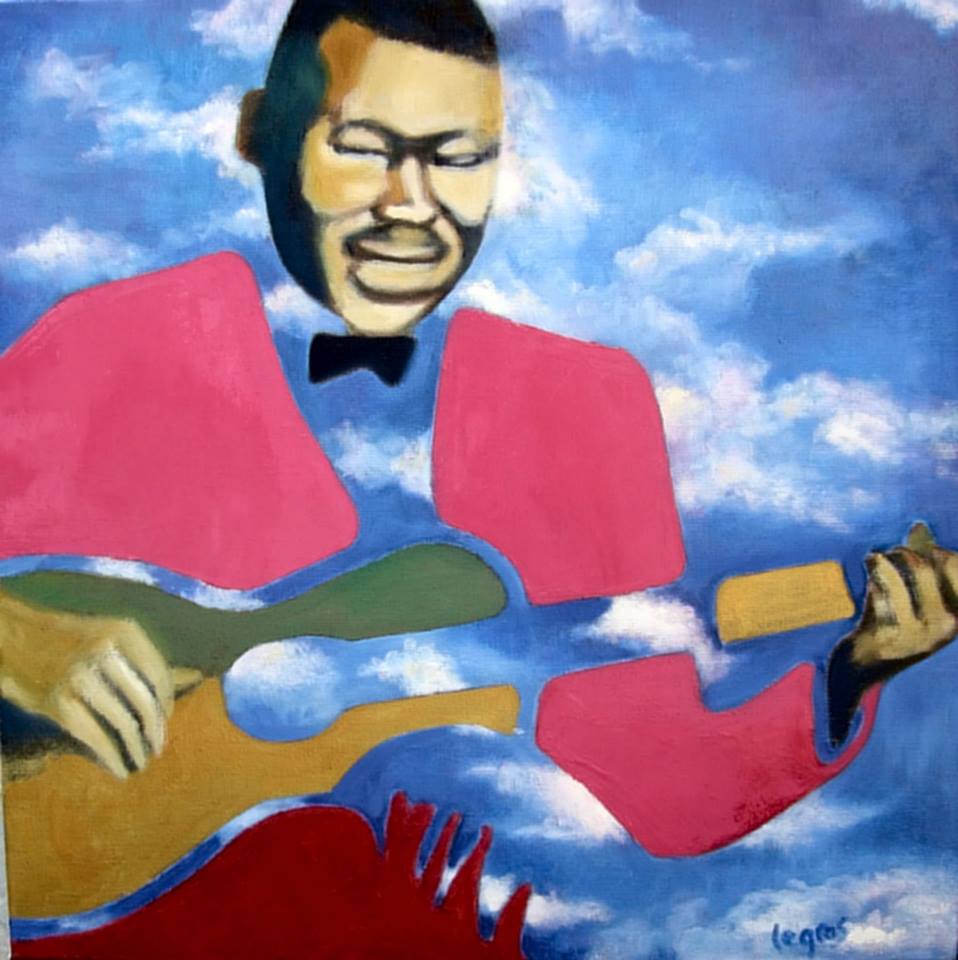 € 14.50
Blind Blake Full Option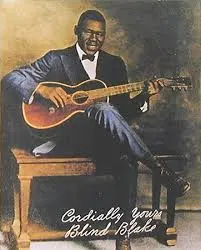 € 22.50




Blind Blake was an amazing guitar player who had a fully matured style when he began recording in 1926.
He influenced many guitarists from Big Bill Broonzy in the 20ies to Blind Boy Fuller in the 30ies.

I don't believe in reproducing Blake's pieces exactly how he played them; my interpretations are faithful to his style and musical language. In the lesson video's I also teach you how to sing the songs, the lyrics are written under the tab.
You can also order an individual Tab with lessonvideo from any Lesson Pack or ebook as well.

They cost €7.50 each. To order got to the "Individual TABS and Lessons" page, just above the dotted line in the navigation bar.
Following songs are taught in full :

1. Hard Road Blues4.
Standard tuning key of G
Like many of Blake's pieces this one has an underlying triplet feel. It uses many of the typical moves he uses in his playing of this key. I added a solo based on Ari Eisinger's version.
4 pages of tab, lesson video of 37 minutes

Performance video
2. Detroit Bound

Standard tuning key of C (I'm tuned a half step low)
Certainly Blake's favorite key in which his ragtime influenced playing shines. Also a great example of his rhythmic sense, switching between time signatures, mixing picking with single string runs. I added a solo and play it slightly faster than Blake.

4 pages of tab, lesson video of 31 minutes
Performance video
3- Bad Feeling Blues

Drop D tuning (DADGBE), key of D
Blake recorded more than 100 songs but only three are in this tuning. Nevertheless he showes he's well at home in it. The avalanche of licks will keep you busy. The tune is known for its difficult fingering at times but threre's an easy way around it without losing any musical quality. I love that unique turnaround.
3 pages of tab, lesson video of 30 minutes
Performance video

4- Chump Man Blues
Drop D tuning but tuned down a half step. A mix of Blake's and David Bromberg's recordings.

Performance video

Full Option ebook

For only 8 Euro more (totals €22.50 for 8 songs) I'll add to the above ebook all my previous Blind Blake lessons (they are already listed over several of the Lesson Packs). This offer is interesting for those who don't have the Lesson Packs containing these songs yet.
You'll get following extra songs in the "Full Option"

Featured in Lesson Pack 3


1- Georgia Bound

2- Doing a Stretch

Another great song by Blind Blake in the key of F. This is not a often used key and makes this song even more interesting. In country blues playing in the key of F is not as hard as you think. It has unique sounds and well worth exploring.
Completely tabbed out (intro, verse, solo's and ending).

Performance and lesson Video

Featured in Lesson Pack 4

3- Rope Stretchin' Blues

Featured in Lesson Pack 6

5- Early Morning Blues
Blind Blake's first recording and a great blues in the key of C. I added several licks from David Bromberg's version to give it a more modern sound.

Lesson/Performance video

https://www.youtube.com/watch?v=IhEECIEjxI8